The Colt
Cody is the charmer of our 2007 foals. He is always the first in line to see who is at the gate, as they must be there to pay attention to HIM! He is a sweet and gentle colt who in spite of being quite large, maintains a respectful attitude towards those around him.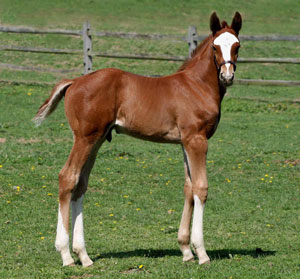 2 Weeks
Cody was well received at his foal inspection and earned a First Premium award. His elastic gaits continue to impress us as they are unmatched by any horse on the farm. He really is a special horse with a bright future ahead of him in the competition arena!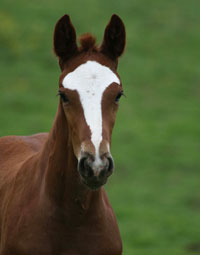 5 Weeks
Cody has 2 full sisters out of our breeding program Waverleigh WF (2010) and Westerleigh WF (2008). All three siblings are balanced, elastic movers and highly people oriented. Cody was started undersaddle early in the fall of 2010. He was very similar to the other Waldaire offspring - straightforward, cooperative and eager to please. He is a bit of an overacheiver as a riding horse but is already doing flying changes when requested, jumping and just a daily joy to work. There is a snippet of video from his first ride at True Prospect Farm with Ryan Wood in the irons HERE.
January 2010
**January 2011 UPDATE**
Cody has been sold to best of homes! Good luck to Ryann and Nardeen! We are all so excited for your bright future together!
To learn more about Cody's new situation click HERE.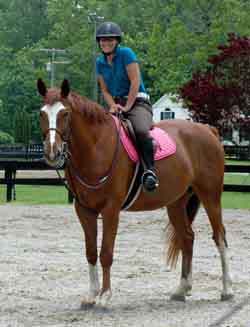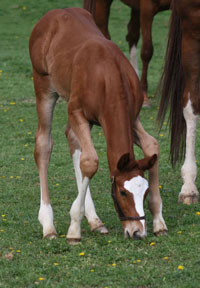 3 Weeks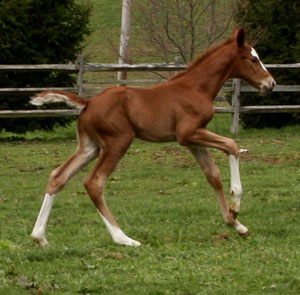 1 Day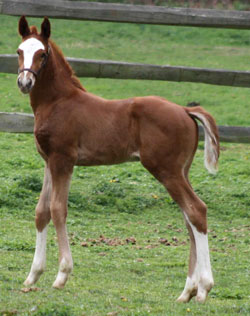 9 Days
Update from Cody's new home and webpage -
January 16, 2011
"Cody got turned out for the first time today at AGS.  He ran around and bucked for a few minutes then it was over.  He stood there EATING for the rest of the time!!!   That big boy can eat.  He devours a bale of hay in no time.  After all he is a BIG, growing boy.
Ryann rode him and worked a little on leg yielding, bending, lengthening and shortening.  He picked up on it right away.  After just a few times he was moving off of her leg.  At the end when she "let go" of him he was trotting around pretty loose and low.  So it seems like he is going to be a quick learner.  And of course - she had to trot him over a little jump and he was perfect.  AND - he's L A Z Y !!!   After just a couple of minutes around he was "KICKIN" quiet. 
WE LOVE THAT!!!"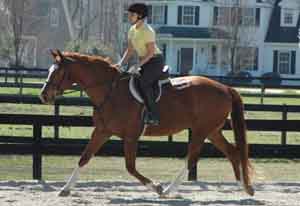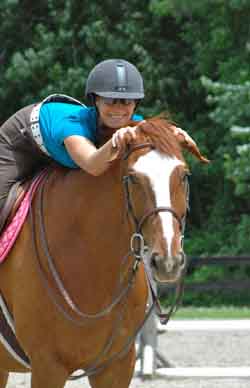 Check back for updates!