Are you an active rider looking to expand your knowledge base with correct fundamentals?
Would you like to ride horses that are forward, talented and fun?
Do you like to jump?
Are you confident, motivated, hard working and interested in the horse breeding industry?
It might surprise you how much jumping young horses need but if that is of interest to you
CONTACT Anne@watermark-farm.net for more information about available positions!
Do you enjoy a multi-faceted program with an emphasis on forward energy, rhythm, straightness and a progressive training scale for the horses?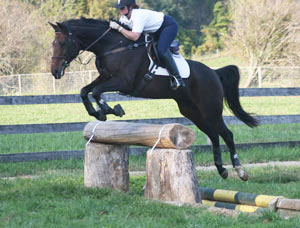 Have you ridden green horses?