The Colt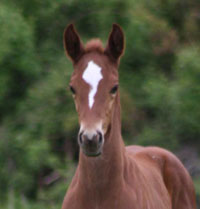 Liam has the sweetest face and kindest eye on the farm. If you are up close to his forehand, his eyes are gentle pools of cooperation...he really is that sweet.
4 Days
At his foal inspection, Liam had progressed from adorable baby to lanky yearling...ah well, he still scored a 7.6 for a First Premium. His movement has always been very cadenced, with good suspension and engagement in all three gaits. We do expect him to mature over 17 hands.
Video Links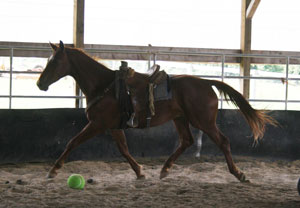 June 2010
Liam schooling with Anne
(her 1st ride on him in over 2 years)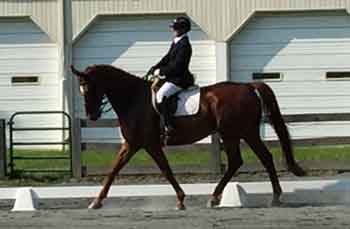 June 2016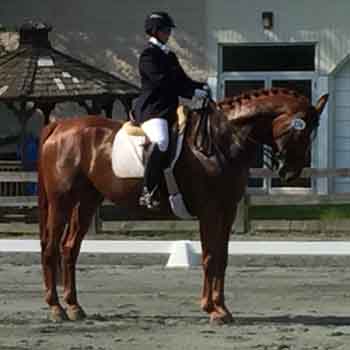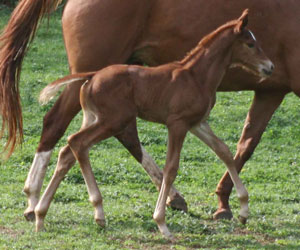 3 Weeks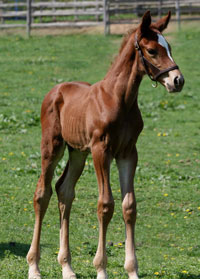 5 Days
5 Weeks
From January-April 2011, Liam was in Aiken, SC at Phillip & Evie Dutton's Red Oak Farm. He had a varied program in Aiken and hacked alone and with company, schooled cross country and show jumping as well as advancing his dressage education.
Since returning home in the spring of 2011, Liam has focused on advancing his education as an FEI prospect. He is a powerful and elastic mover with great rhythm and extrordinary reach in his lateral work. As he is a taller horse, we have taken our time to ensure a long and productive career.

At the outset of Winter 2015, Liam's counting changes are confirmed through 2's with one-one on request. He remains calm, focused and obiedent in all of the canter work for Grand Prix. In the strength department - all of his work is improved now that he understands and performs a lovely piaffe and passage. His canter pirouettes are still on the large side - but by fall - he'll be ready to show Intermediare I. The plan is to do Intermediate A, B and Intermediare II by Spring. Grand Prix is just around the corner for this tall horse!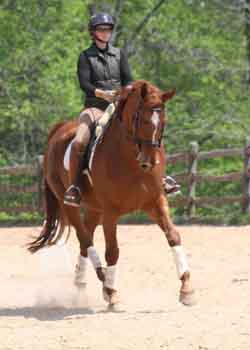 We are offering 2 options for those interested in Liam -
1. He is for sale. Low six figures.
2. He can be syndicated.
A new series of videos will be added shortly, please email Anne for more information and pricing for the options of being a part of the Dream Team.