The Filly
We are blessed with Dolce. Her dam was severely injured a few months before Dolce's arrival, but with the help of our longtime friend Hoppy "Elise" Stearns and Dr. Sarah Sprague we managed to stabilize Savannah. Dolce describes this filly perfectly – she is sweet, cooperative and very much an old soul in a young body.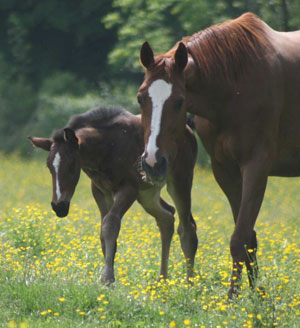 Dolce at 6 Weeks with Savannah
On the Fourth of July, Savannah was humanely euthanized, so Dolce went to her foal inspection as Abracadabra's second foal, where she showed off her sire's wonderful movement and textbook conformation. She was the overall Site Champion with a score of 9.0.
A & A Photography
July 2009
Like our other descendants from Able Spirit, Dolce is well aware of her high quality and loves an audience. Her calm nature and tractable temper have guaranteed her a permanent home here at Watermark Farm.
4 Days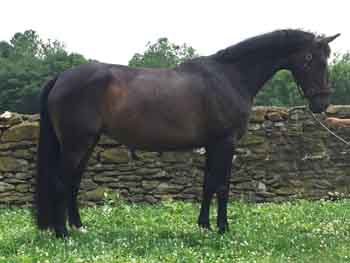 July 2016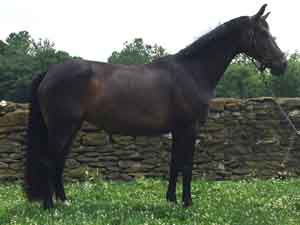 7 Weeks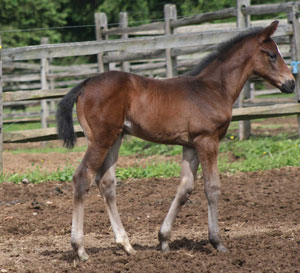 5 Weeks
4 Days
4 Days
Dolce Elise WF was named Top Foal in North America at the conclusion of the 2009 Inspection Tour.
Dolce will be bred in the spring of 2018. We are in the midst of finalizing her stallion match - check back for updates! Please contact Anne for more information.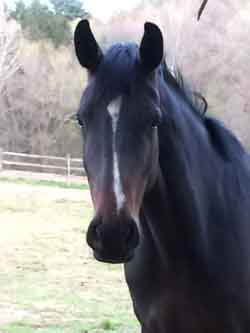 April 2015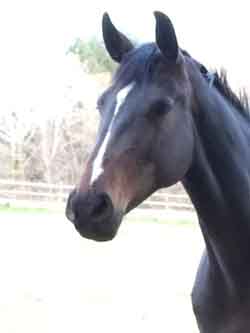 November 2015