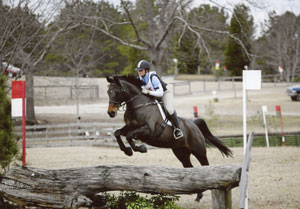 Hoofclix Photography
February 2010
The Mare
Kitty was born in early March 2001 here at Watermark Farm. When we have larger foal crops, we attempt to have a name "theme" for the babies. For Kitty's year it was Gunsmoke, with the colts Showtime WF (aka Chester) and Avebury WF (aka Dillon) arriving just a few weeks later.
Her personality as a youngster was very outgoing and highly interested in her surroundings. We lightly backed her in the fall of 2004 and she was turned out to mature for the rest of the winter. As she was our only daughter of her dam, Volante, we opted to breed her in the spring of 2005.
Kitty proved to be an outstanding mother – extremely focused on her daughter, Wilona WF by Waldaire. As soon as she was weaned, Kitty joined the riding horse career path and excelled in her training. She inherited her sire's grounded nature and dam's outstanding walk and canter. However her true talent lies in the cross country phase of eventing. She is a snaffle ride and a pure pleasure to gallop with a scopey and careful jump.
Kitty has an extensive eventing resume - competing successfully at many venues from New Jersey to South Carolina under both amateur and professional riders.
Over the winter of 2011-12, Kitty has proven her capabilities as a solid foxhunting mount. She has gone out several times with River Hills Foxhounds and is a steady ride, forward, brave, careful and very aware of her surroundings. Kitty keeps up with the first flight with no extra effort and is fearless about crossing boggy footing or obstacles in her path. She does NOT get any sedatives whatsoever. We do not Ace or drug our horses.
In 2013, Kitty re-united with her good friend Sara G. and they romped around a stiff Training at Plantation Field's fall starter trials to finish in 3rd place. They had had a few 'warm up' fences while collecting jumper championships in the Level 3's at a few local jumper shows. It's safe to say it - Sara fell in love with her buddy Kitty and they are now permanent partners!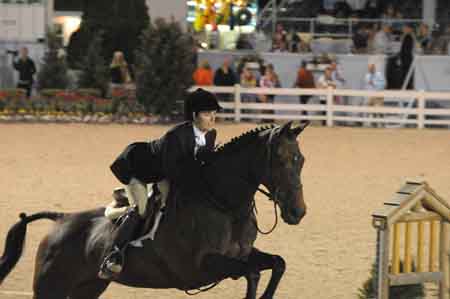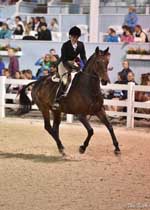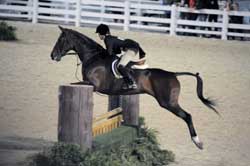 | | | |
| --- | --- | --- |
| | | |
| May 2001 | May 2004 | May 2006 |
| | | |
| June 2004 | June 2009 | July 2009 |
| | | |
| September 2009 | August 2009 | August 2009 |
| Photo credit: GRC Photography & Design | | |
| September 2009 | October 2009 | October 2009 |
| | | |
| October 2009 | October 2009 | October 2009 |
| | | |
| October 2009 | October 2009 | October 2009 |
| | | |
| October 2009 | October 2009 | November 2009 |
| | | |
| November 2009 | November 2009 | November 2009 |
| | | |
| February 2010 | February 2010 | February 2010 |
| | | |
| February 2010 | February 2010 | February 2010 |
| | | |
| December 2011 | January 2012 | December 2011 |
| | | |
| April 2013 | April 2013 | April 2013 |
| | | |
| April 2013 | April 2013 | April 2013 |
| | | |
| November 2012 | April 2013 | May 2013 |
| | | |
| November 2013 | November 2013 | November 2013 |