Wylie WF
(Waldaire x Amelia WF by Again and Again)
Pedigree
Mature Height 15.3 Hands
Discipline: Dressage, Eventing, Hunter, Jumper, Breeding
Temperament suitable for a confident amateur as a riding horse.
Price: $35,000 (negotiable to the right situation)
Wylie is currently working on county changes, half pass (trot and canter), developing her passage and piaffe, and her pirouettes with an eye towards competing PSG.
From a dressage rider's perspective, she is the most similar in "feel" to Waldaire. She is a substantial mare with a very strong topline and exceptional carrying power. So our focus will continue to be bringing her education along through to the higher levels of dressage. Her gaits are smooth and easy to sit for a rider with a good seat.

For those who might be interested in acquiring Wylie - she has a light mouth, she is responsive to the aids and extremely attuned to the effectiveness of the rider's seat and leg aids. She enjoys her daily work and is delightfully rewarding from a training perspective - she learns quickly and retains what she is taught and is sensitive to the aids. Because of her sensitivity and general demeanor - a quietly confident rider with light aids is probably the best fit.
Wylie has miles in the hunter ring (local) and also in the hunt field. She is a willing and cooperative horse who is best suited as a move up from a pony or for a smaller rider (<5'6") as she is not a giant. Handy, adjustable and FUN are the best words to describe her!
At Wylie's foal inspection she was awarded a First Premium.
Her dam Amelia WF is a full sister to Artesian, a successful Intermediare I competitor. Like many of the Again and Again offspring, both Amelia and her brother are equally talented over fences as well as for FEI dressage movements. Amelia's other offspring include: Wichita Rose WF (2008) and Aloysius WF (2009).
Video Links
December 2013 Schooling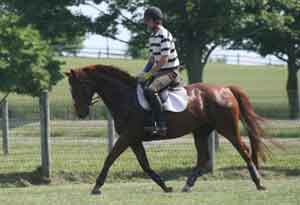 June 2011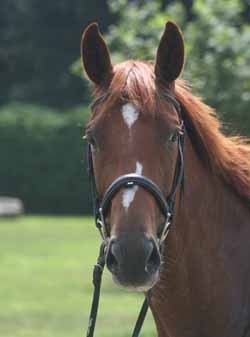 September 2012
September 2013 dressage schooling show
June 2014
In 2016, Wylie is also available for Embryo Transfer with a Custom Foal Option. Please contact Anne for more information.
48 Hours
1 Day
January 2009
December 2009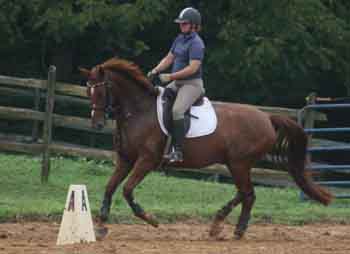 August 2012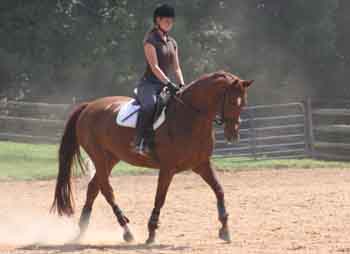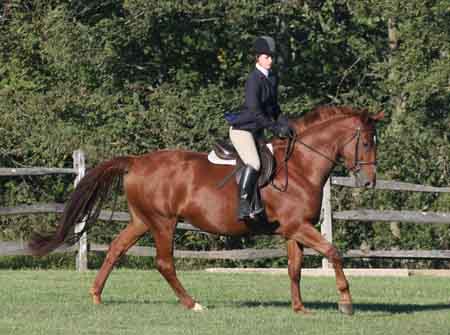 September 2012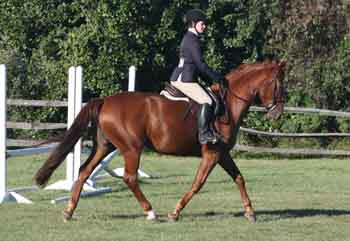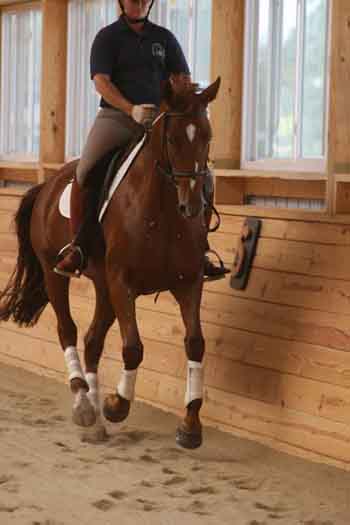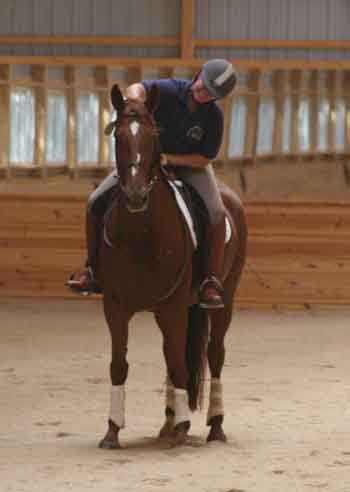 Please contact Anne to discuss Wylie.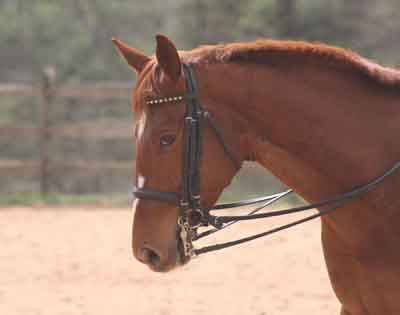 May 2013