"The Peach"
Wyatt is a charmer with his fluffy forelock and sweet expression – and that is what comes across just when you see his face! Undersaddle he is a powerful and sensitive horse with ground covering gaits. He is currently for sale. Please contact Anne for more information and pricing.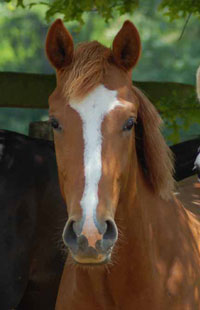 1 Year
At his foal inspection Wyatt was named Site Champion and declared a Stallion Prospect with his Premier Award. The judges were very emphatic about his quality and clear stamp from his sire Weltmeyer. He is currently working on developing a more powerful piaffe and passage tour, solidifying his one tempis and stellar canter pirouettes. He is a sensitive horse with a great work ethic, good constitution and a joy to work with each day.
A& A Photography
Dressage At Devon 2008
A& A Photography
October 2012
April 2013
BCHP May 2013

White Fences, Loxahatchee, FL 2014
June 2016
2 Weeks
1 Year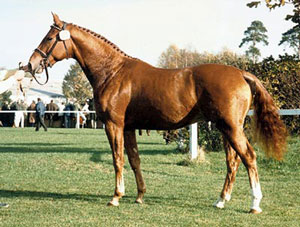 Weltmeyer 2 Years
Weltmeyer
November 2013
Wyatt is currently being finished as a Grand Prix horse. His 2's are world class. The piaffe and passage are getting stronger and more expressive. His 1 tempis are improving and becoming more consistent. He has been used for select schoolmaster lessons - proving not only that his training is correct and confirmed but that he has the mind that forgives rider mistakes.

He is priced in the six figure price range according to his quality of training, movement, soundness in mind and body and great work ethic.
Look for Wyatt and Ellie in the show ring in 2016 in the Intermediare II - Grand Prix. Wyatt is currently for sale - contact us for pricing and to schedule an appointment.
A&A Photography
February 2012
A&A Photography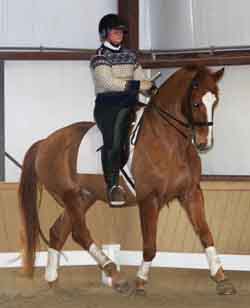 A&A Photography
October 2012
We are offering 2 options for those interested in Wyatt -
1. He is for sale - six figures.
2. He can be syndicated.
A new series of videos will be added shortly, please email Anne for more information and pricing for the options of being a part of the Dream Team.
Wyatt participating in Pony Camp at Cold Spring Farm!
July 2016